Impending Tariffs & Their Effect on the Trucking Industry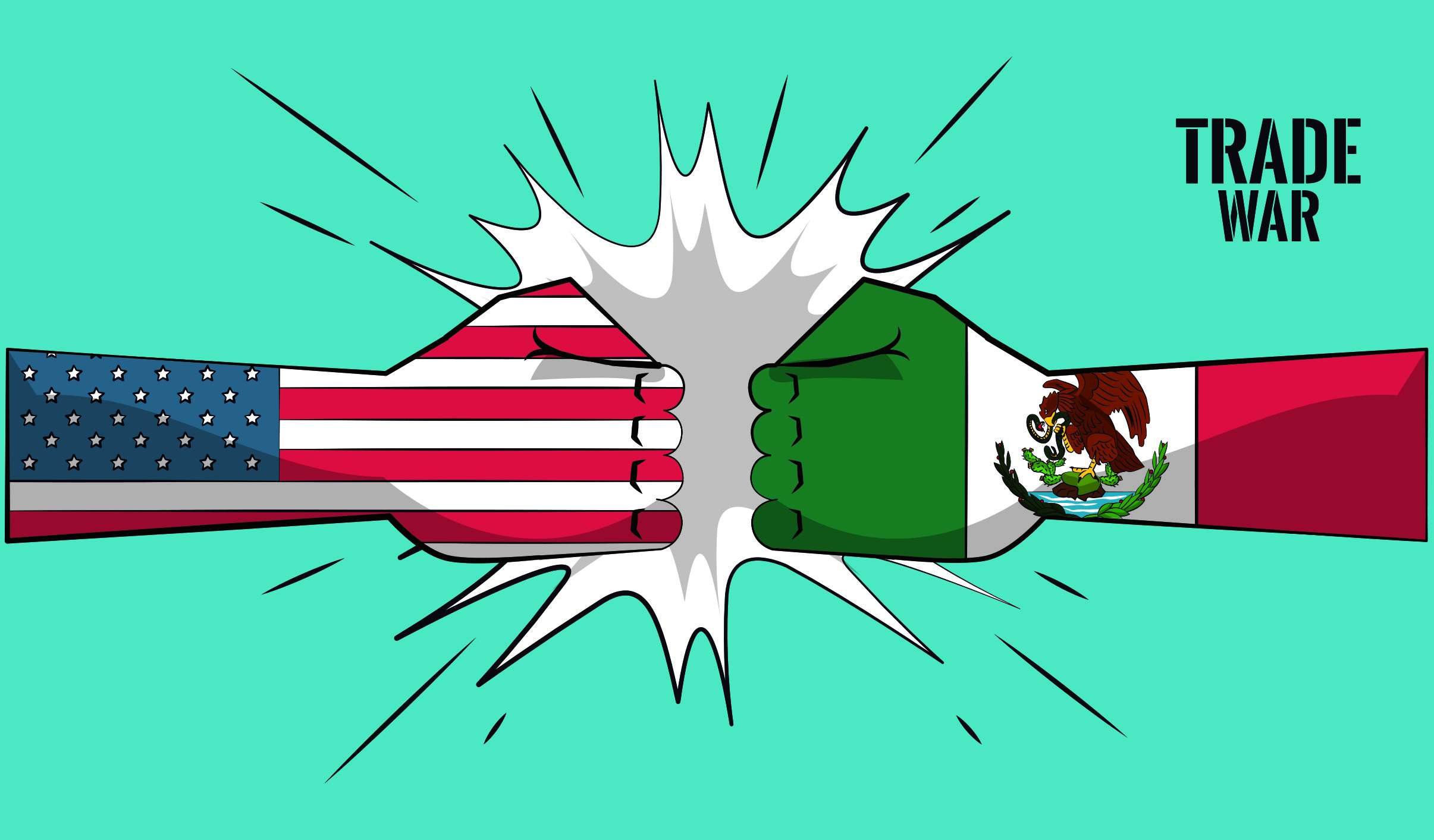 By: Matthew Taylor
President Donald Trump has issued statements recently that have caught the attention of many United States & Mexican citizens, especially those that work within the logistics industry. He has proposed placing a tariff of 5% on all Mexican imports to the US on June 10th, and increasing that number by 5% per month, up to a shocking 25% in October, if the flow of immigration from Mexico to US is not substantially mitigated. Whether or not this situation will be resolved before tariffs are put in place is still an object of speculation, but if they are, there will be many implications.
Companies that frequently import goods from Mexico are most likely going to switch to a "pull forward" method of inventory acquisition, which means purchasing more goods than they frequently would, and holding on to them, as to save money compared to buying them the next month when tariffs would be even higher. This type of inventory purchasing calls for more storing, which could put a strain on the capacity of all warehouses near the border. A similar pattern was seen on the West Coast with Asian imports in the second half of 2018, in the midst of that uncertainty. Similarly, truckers will have very little capacity due to increased volume, which could cause a sudden spike in rates, at least temporarily.
If the tariffs stay permanently, we will see long-term changes such as shifts in production from Mexico to the US, a decreased level of trade between the two countries, an increase in the price of consumer goods, and a change of political policy. Specifically, this tariff would call for a restructuring of the newly agreed upon United States-Mexico-Canada Agreement, which recently replaced NAFTA. The American Trucking Association, representing those who work within the trucking industry across the country, has spoken out saying "Trade is critical to the trucking industry, which moves $720 billion worth of goods across our borders with Canada and Mexico annually." and have urged Congress to "support free, open and fair trade between our country and our closest neighbors." (p/ FreightWaves). Time will tell what is to come for the trucking industry, and we will have to adapt accordingly.