Produce season affects all shippers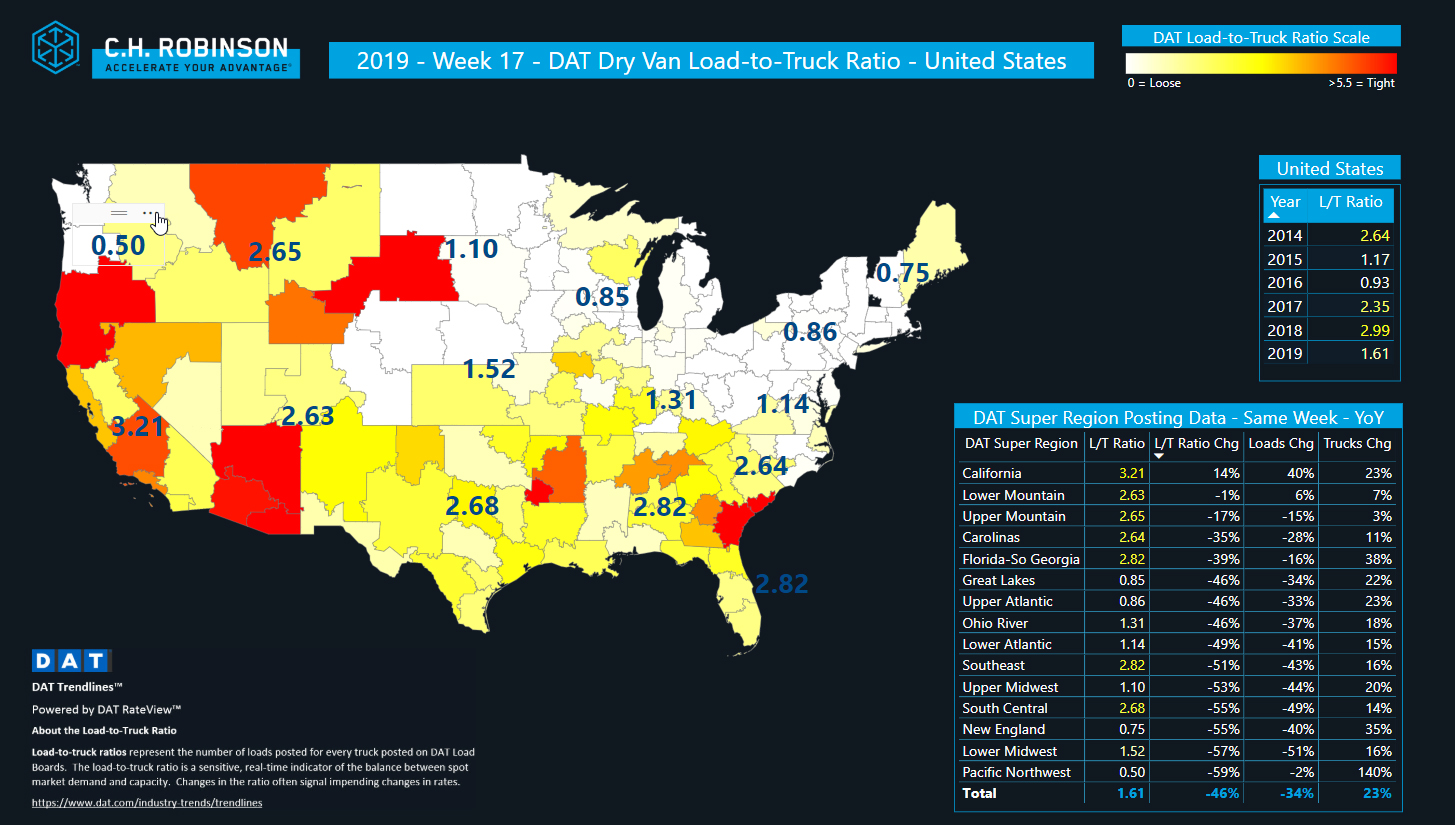 By: Anna Adams
Spring is now upon us, and that means that produce season is here! Even though you may not be shipping produce, that does not mean your FTL and LTL loads will not be affected.
As the temperature rises over the months, you will see capacity tighten and rates increase starting with the southern regions first, and working their way upwards to the North as spring turns into summer. This is due to the urgency of getting produce moved quickly as their expiration is nigh!
According to DAT North American Freight Index, you will see heavier spikes in volume around March and back again around June and July, some of the busiest times of the produce season. Keep in mind that during this time, even if you are not shipping to, from or around some of the more obvious produce shipping regions, it does not mean there will be no influence on the lack of capacity or higher rate of the lane you are trying to ship to and from. Part of this is because produce loads pay better, therefore during this time, drivers may seek these out specifically to earn extra after the sleepy first months of the year.
Having all of this in mind can help better prepare you for the reality of what is to come from March – August in terms of educating your customers on availability and rates should a project arise during these months. At Taylor Logistics we specialize in getting you the best rate and result. Give us a call, send us an email or try the new chat feature on our site to reach one of our logistics coordinators, we've got you covered no matter the season!